Klanten reviews: Wij zijn pas klaar als de klant tevreden is.
Wij zijn ten zeerste toegewijd aan de tevredenheid van onze klanten. Wanneer u klant wordt bij mkr, dan hoeft u zicht geen zorgen te maken over klantondersteuning! Met meer dan 100 realisaties en groeiend, kan je niet verkeerd kiezen met MKR. Wij hebben het tot nu toe altijd gedaan met mond tot mond reclame. Lees wat oud klanten van ons zeggen!
"Eerste goede prijs-kwaliteitsofferte die we zagen!"
"DAN heeft iemand ons doorverwezen naar Klomp Reinier. Daar viel de offerte een stuk beter mee. De man had geen grote toonzaal, maar dat deerde ons niet. We wisten wat we wilden en hij heeft ons daarbij verder geholpen. Dit is het resultaat en we zijn er heel bij mee. De prijs mocht dan wel lager liggen maar de service was op en top!" – Project metalen trap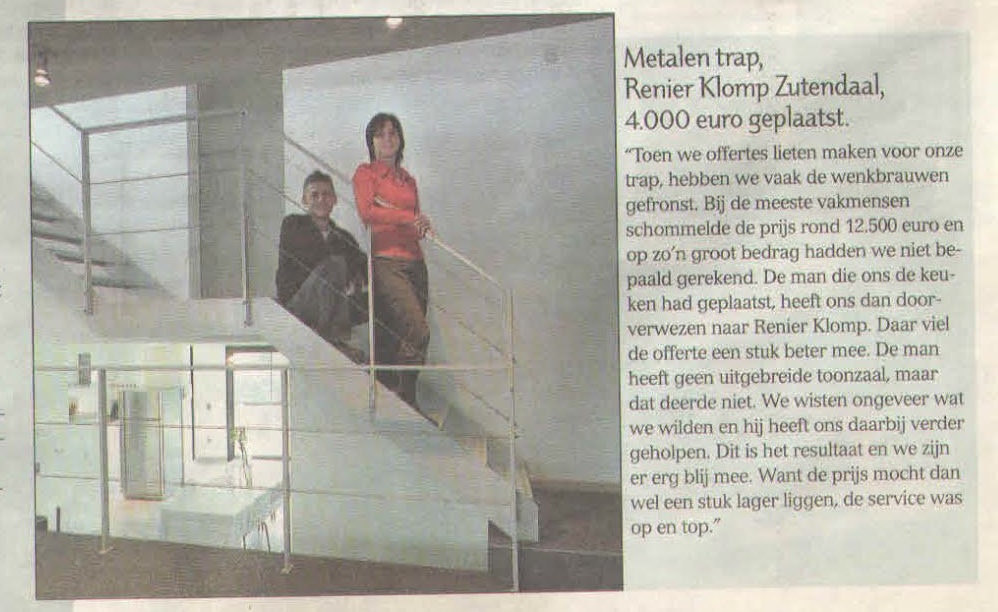 I bought this theme and i would like to recommend it to every one interested in building a website without knowledge of php or html. It is very convenient and the customer service is very reactive. I will say it in French "Bravo" for this work!
Amazing theme and top class support, as I am a beginner, Luke helped me above and beyond and was more than patient, his responses were quick and he has a genuine care for you to enjoy and move forward with your theme!.. highly recommended theme and author!
Let me say something. You have an amazing theme and amazing/awesome support. They helped me on weekend. This is what I call an "extra mile" in customer relationship. So I gave 5 stars for the theme and if I could, I'd give 10 stars for support.
Thank you for your very professional and prompt response. I went to look for answers to my own questions and quickly realized that the information I was requesting was very easy to find. As were the videos and the instructions. In fact everything has been perfect so far. This is by far the most well supported theme I have ever had the pleasure to work with. Lots of wonderful options. I wished I had found you before I spent money on a competitors theme. Thanks again for the great support and for a great product.
If I could give 100 stars for support and attention to detail I definitely would. I've purchased a good number of WordPress themes from various developers that look good on Themeforest but after you buy them you find numerous problems, bugs, crazy admin and very very poor support. I purchased the Avada theme and there were a couple of problems too, but the guys from ThemeFusion were remarkable" I really mean this. The speed of support and attention to detail is quite phenomenal. You will be extremely pleased.
Voeg u toe aan het tevreden MKR cliënteel!